Wavex Foam Wash Car Shampoo Concentrate 20 Litre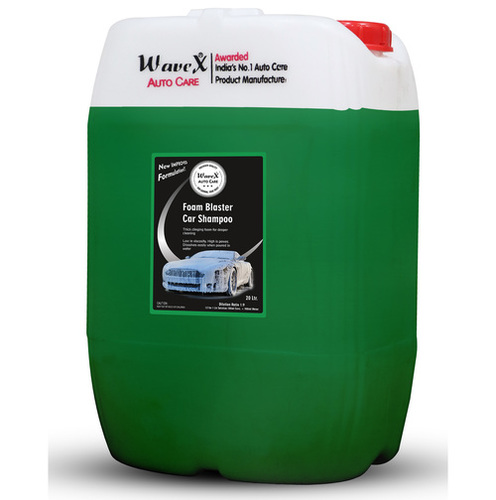 Wavex Foam Wash Car Shampoo Concentrate 20 Litre
Product Description
Deliver a truly unmatched super high foaming auto wash that rinses clean delivering a high-shine slick finish.
Use with Wavex Foam Lance for Best Results
Advanced Foam Wash Shampoo
Eliminates dirt, grime and environmental contaminants. Safe on all vehicle surfaces including paint, rubber, vinyl, glass and plastics. pH-neutral formula lifts dirt and grime away from paint where it can be safely rinsed away.
Gives Nice Peach Fruit Fragrance While Wash
One of the most advanced foam wash shampoo in the market that is specially formulated only for snow foam washing. Gives high yield and performance.